PC-Software for our mositure meter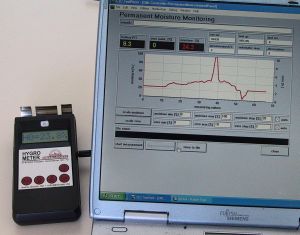 DMI-Controller is our software for our moisture meter DM4A, DM7_AL and DS5-AL. With this software measuring parameters can easily be adjusted on a PC, measured, or stored moisture values can be transferred to the PC and stored on the harddrive.

The interface calble will be delivered together with the software.
Optional a USB-RS232 converter is available.
System requirements: Win 95, Win 98, Win 2000, Win XP
contact: info(at)doser(dot)de